Supervisorial District Located
Second
Historical & Cultural Context
Arts Integration Subjects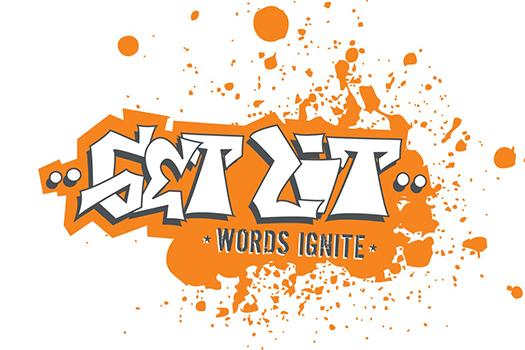 About:
Get Lit – Words Ignite fuses classic and spoken word poetry to increase teen literacy and cultivate enthusiastic learners emboldened to inspire social consciousness in diverse communities. "Claim Your Poem, Claim Your Life."
Get Lit – Words Ignite brings the transformative power of poetic expression to thousands of underserved young people each year through a unique standards­ based curriculum that fuses classic literature and poetry with contemporary spoken word techniques and performance while developing multiple literacies, refining creative self-expression, and fostering cultural understanding and social engagement. Poets, students, teachers, coaches, and mentors bring the Get Lit Curriculum into Los Angeles schools and connect them to each other through the countywide Classic Slam, where thousands come out to snap their fingers in response to crackling performances. Our award winning troupe, The Get Lit Players, perform classic and original poems in schools, performance venues, festivals, and public spaces throughout Southern California and the nation. The interrelated practices of reading, writing, and performance that are built into these programs combine with personal responsibility, empathy, and motivation to overcome obstacles to learning and build a foundation of self-confidence that equips youth to be successful, contributing citizens.
Student Programming:
The Get Lit curriculum has been offered in Los Angeles high schools since 2006. Currently, over 7,000 teens from nearly 100 high schools graduate from the program, which is taught in multiple classrooms in each school. The curriculum consists of reading, writing, memorizing and performing classic and spoken word poetry in a 12-lesson unit plan aligned to the Common Core Standards (Strand 9 and Strand 11: numbers 3,4,6,7 and 10). Students select poems by writers such as Kim Addonizio, Gwendolyn Brooks, Nikki Giovanni, Gabriel Garcia Lorca, e.e. cummings, Langston Hughes, William Shakespeare, Tupac Shakur, Alfred Lord Tennyson, Walt Whitman, and many others. Then, they write their own poems in response. This reflective, expressive process ignites a passion for language that fuels learning and a life long love of poetry and literature, while engaging each student's deepest level of humanity and creativity.