Schools and school districts play an essential role in ensuring that young people grow up with the arts. But changing public education so that ALL schools provide arts instruction for ALL students is a tall order. With this goal, the LA County Board of Supervisors launched the Arts Education Collective in 2002 with just five school district partners. Today, the Arts Ed Collective includes 74 of LA County's 80 school districts, plus five charter school networks, each working to expand arts learning for students in all of their schools.
For your district to connect with the Arts Ed Collective, contact artsedcollective@arts.lacounty.gov.
Resources for School Districts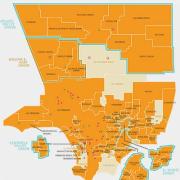 School District Directory
A directory of Arts Ed Collective partner school districts that features their arts education policies and strategic plans.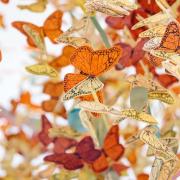 Promoting Arts Education
Tips and resources for actions you can take to speak up for arts education in your school and district.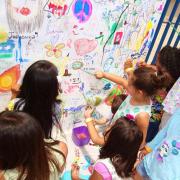 Arts Ed Profile
A report and online tool that presents data about arts education provided in LA County public schools and districts.