(above)Image from ARTBOUND "Arts Education" (courtesy of KCET).
Artbound: Arts Education is a special documentary episode of the acclaimed KCET series. It features contributions from artists, educators, policymakers—including youth poets from Get Lit, Catherine Opie, Vijay Gupta, Hector Tobar, Debbie Allen, and Chloe Arnold.
The film shows that by supporting social-emotional intelligence, inspiring a sense of belonging, and developing creative skills, the arts help youth make sense of the past, act powerfully in the present, and imagine the future. It is a reflection on the vital role that arts learning can play in youth development, wellbeing, and building a democratic society with civic narratives that value diverse perspectives, critical thinking, and the creative voices of our youth in a complex world. It is also a call to action to join the collective movement for racial justice, diverse representation in the arts and creative economy, and education equity for all.
Artbound: Arts Education is a project of the Los Angeles County Arts Education Collective, developed by the Los Angeles County Department of Arts and Culture in partnership with KCET. Funding for this project was generously provided by the Stuart Foundation, the Moss Foundation, and the Los Angeles County Arts Education Collective Funders Council. 
Announcements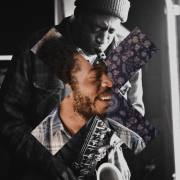 ARTBOUND Website
Reinforcing KCET's commitment to sharing diverse and inclusive stories, additional ARTBOUND digital content is created around every episode.
About the Los Angeles County Department of Arts and Culture
The Los Angeles County Department of Arts and Culture advances arts, culture, and creativity throughout LA County. The department leads coordination of the Arts Ed Collective, a public-private arts education collective impact initiative dedicated to advancing equity and access in arts learning for all youth in LA County. The department also provides leadership, services, and support in areas including grants and technical assistance for nonprofit organizations, commissioning and care for civic art collections, research, and evaluation, access to creative careers, professional development, free community programs, and cross-sector creative strategies that address civic issues. All of this work is framed by its longstanding commitment to fostering access to the arts, and LA County's Cultural Equity and Inclusion Initiative.
About ARTBOUND
The critically acclaimed weekly television series and online destination ARTBOUND captures the spirit of the burgeoning arts and culture community in California and explores how it's shaping California as the creative capital of the world. The KCET Original series explores and illuminates the cultural issues of our times, providing critical in-depth analysis of how arts and culture affect society. The series and the online stories that are found at kcet.org/artbound are the result of cultural tastemakers throughout the region and collaborations with LA's top cultural institutions. Since its inception in 2012, the series has earned high industry praise including several Emmy® Awards, LA Press Club awards, Golden Mike awards and a National Entertainment Journalism award, among others. ARTBOUND has been recognized with the prestigious ASCAP Foundation Deems Taylor / Virgil Thomson Multimedia Award for outstanding music.
About KCET
KCET is s part of the donor-supported community institution, the Public Media Group of Southern California, which was formed by the merger of PBS SoCal and KCETLink Media Group. As one of Southern California's two flagship PBS stations, KCET is on-air, online as well as in the community, and plays a vital role in the cultural enrichment of Southern California. KCET offers a wide range of award-winning local programming as well as the finest public television programs from around the world. Throughout its 55-year history, KCET has won hundreds of major awards for its local and regional news and public affairs programming, its national drama and documentary productions and its website, kcet.org. For additional information about KCET's original productions, web-exclusive content, programming schedules and community events, please visit kcet.org. KCET Originals and PBS programming are available to stream on the FREE PBS App on iOS and Android devices, Roku, Amazon Fire TV, Apple TV, Android TV, Samsung Smart TV, and Chromecast. KCET is also available to watch live on YouTube TV.