Supervisorial District Located
First
Historical & Cultural Context
Arts Integration Subjects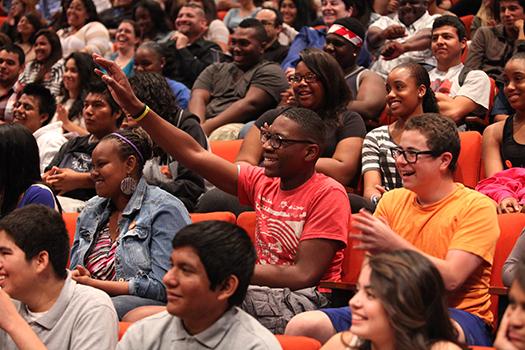 About:
At Center Theatre Group and under the leadership of Artistic Director Michael Ritchie, we believe theatre creates an extraordinary connection between artists and audiences that only starts on the stage. Theatre creates the energy that feeds a city, a culture, and a society. Theatre reflects the community it serves. As one of the nation's most influential nonprofit theatre companies, we proudly continue our 50-year tradition of using the art of theatre to broaden horizons and illuminate new perspectives.
Center Theatre Group is a place where artists, audiences, community members, and students and educators connect through the power of storytelling. Our programs support artists at all points in their careers, engage audiences before and after the show, encourage our community to make theatre a part of their everyday lives, and inspire the next generation of theatregoers, artists, and artisans.
Student Programming:
Center Theatre Group's education programs support the next generation of theatregoers, artists, and artisans, encouraging them to learn more about themselves, the world, and the arts. Through workshops, events, discussions, and other programs, we encourage, support, and connect young people with theatre, and with one another.