Supervisorial District Located
First
Arts Integration Subjects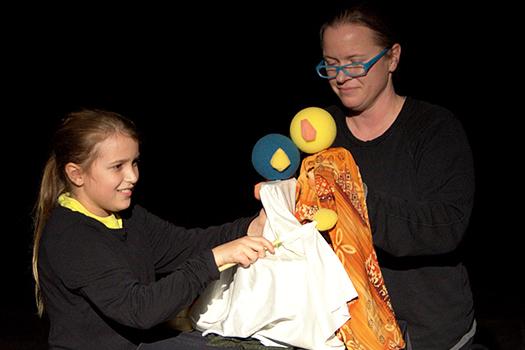 About:
Johanna Smith is a Professor of Theatre Education, Improvisation, and Puppetry at CSU-San Bernardino. Her research and practice focuses on integrating puppets into classrooms as well as professional Theatre for Young Audiences. She has served as a puppetry artist for Broadway-bound extravaganzas to museums to colleges to preschools and often directs tours for CSUSB. Her production of The Odyssey (director, puppet design) toured to the PuppetFair puppet festival in Sofia, Bulgaria in 2008, followed by a tour of 4 major Chinese cities for the Chonqing Children's Theatre season in 2009. She has written and received grants from the National Endowment for the Arts and TCG. She also created and teaches one of CSUSB's most popular courses, The Cultures of American Childhood, a Humanities offering that is highly sought after by all majors. She also teaches improv and is a proud graduate of the Second City sketch comedy writing program (LA). She serves as a board member of the American Alliance for Theatre & Education (www.aate.com). She believes in the power of laughter and creative re-use to inspire a love of learning.
Student Programming:
Explore puppet construction and performance in the classroom and beyond. Use puppets to bring any subject to life and engage all of your students in the joy of learning. Taught by Professor Johanna Smith, a Nationally known puppetry educator.