Supervisorial District Located
Third
Historical & Cultural Context
Arts Integration Subjects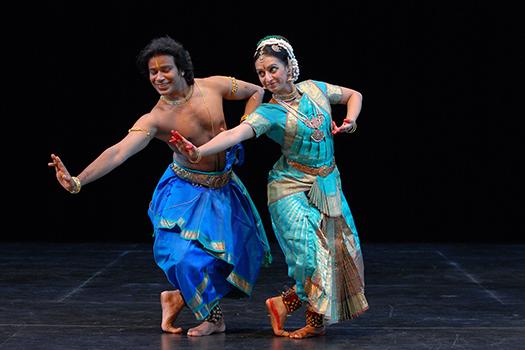 About:
MKM BollyStars is a dynamic dance company that prides itself for its high quality performers, rich dance heritage, & authenticity of dance styles. Energetic, graceful, and passionate, the company comprises of versatile industry dancers straight out of Hollywood. A rich dance heritage, a visionary artistic director, and a cultural and creatively diverse team, provide the backbone for what transpires to be truly memorable and statement driven work. MKM Bollystars is the only company in Los Angeles that professionally covers the span of Indian dance from Classical to Bollywood. Hence, they are able to share the depth & breadth of the cultural art forms in a comprehensive and authentic manner. The MKM Bollystars teaching artists are well versed in performance, theory, & arts education, leading students to internalize a traditional cultural art in manners that are relatable & relevant to their own lives. Our educational shows & workshops have been well received & have included invitations to present educational work at the Skirball Cultural Center, Hollywood Bowl, and 24th Street Theatre to name a few. Past clients and performance credits include: Paramount Studios, Skirball Cultural Center (Los Angeles), Cultural Capital of Canada 2012 Kick-Off Celebrations, Canadian Association of Petroleum Landmen, Golder Associates, Mayor's Evening of Excellence in the Arts, Indian Medical Health Organization Chicago, Association of Indian Pharmacists Chicago, Kulsoom Foundation, AAPI Chalotte, AAPI Greensboro, Indian Tribune Magazine 15th Anniversary Celebrations, Khubsurat Bridal Fashion Show, Shastri Indo-Canadian Institute, Calgary Catholic Immigration Society, Omni Television Canada. They have been noted in the press by the Calgary Herald, India Tribune Magazine, and the Breakfast show.
Student Programming:
We offer multiple shows for various grade levels. Our shows have different focuses including classical Indian dance, Classical to Bollywood, and Dance and Music of India.
Students will learn the history and evolution of Indian dance, focusing on key elements of: story-telling through gesture, movement, and facial expressions; musical structure and basic rhythmic counting systems; vastness of dance culture from classical, to folk, to Bollywood; and the social and historical events that have propelled the movement of dance from the ancient temples to the commercial entertainment stages and film sets. The show touches upon the spiritual roots of Indian performing arts, the structural marriage between dance and theatre and music in India, and the ability to engage dance movement as a universal communicator. Students will be challenged to recognize and discern the movement and aesthetic difference between all three strands of dance; will be challenged to interpret, read and understand movement through a traditional cultural dance form; and finally asked to try on the dance form through interactive segments. Each show can have a post-performance talk-back.