Supervisorial District Located
Fourth
Historical & Cultural Context
Arts Integration Subjects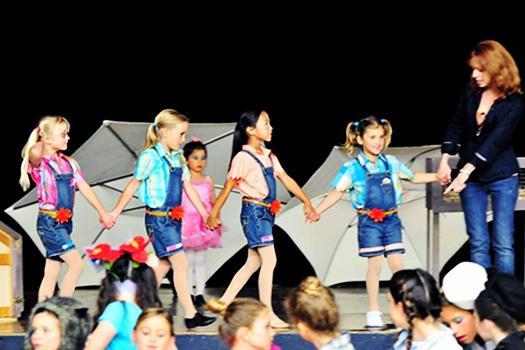 About:
Since 1999, the mission of FFM has been to train and educate today's youth through musical theater as a means of inspiring creativity and the elevation of the human spirit, as well as an understanding of teamwork and collaboration. Incorporating cultural and historical context into each project, we seek to create a lifelong appreciation for the performing arts. These goals are made possible through tuition, ticket sales, donations and grants from LA County Arts Education Partnership Program and the California Arts Council.
Student Programming:
This program is designed for K-5, with various themes which can involve an entire grade level in the creation and public presentation of a full-fledged children's musical where each student has an equal role. Theatre, Music and Dance education professionals guide the students through this creative journey to professionally stage their show. Performances vary by grade level and support the Language Arts, Science, and History curriculum. Studies have shown that students involved in theatre will develop better cognitive skills, exhibit higher self-esteem, build collaborative and social skills, display better study habits and consistently perform higher on standardized tests. Moreover, as a result of their performing arts training, students become more confident, creative, and better communicators.