Supervisorial District Located
First
Arts Integration Subjects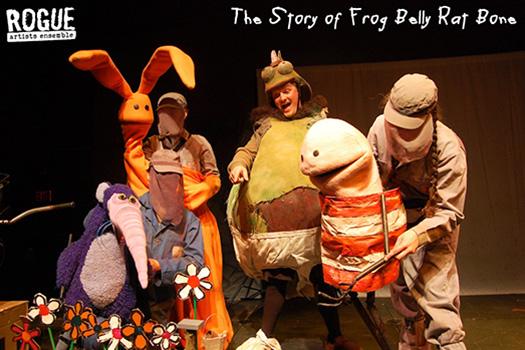 About:
Rogue Artists Ensemble is a collective of multi-disciplinary artists who create Hyper-theater, an innovative hybrid of theater traditions, puppetry, mask work, dance, music, and modern technology. Through a collaborative development process, with an emphasis on design and storytelling, the Rogues create original, thought-provoking performances. We cultivate unique audience experiences that appeal to multiple generations of theatergoers in order to expand the boundaries of contemporary American theater.
Student Programming:
Rogue Artists Ensemble's Education and Outreach program is focused on creating high quality, family-friendly Hyper-theatrical works for both large and small venues. Rogue performances are unique, exuberant and unforgettable, combining puppetry, masks, multi-media and music to create wondrous highly visual feasts for the imagination. The Rogues also teach children about puppet and mask building, object manipulation, and storytelling. We also work with schools to create a custom made curriculum.