Application Period
Advancement Grant applications  for the 2023-24 school year are now closed. 
Review the Grant Guidelines prior to completing your funding request. The criteria on pages 7 and 8 describes how your request will be scored. The Advancement Grant Application Instructions, together with the Guidelines, are intended to support the completion of the Advancement Grant application.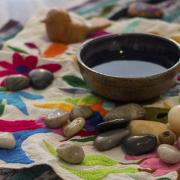 Application Workshop Videos
For school districts interested in applying, watch our recorded workshop videos to learn about the guidelines, hear tips for submitting a strong request, and get support on navigating the Survey Monkey Apply grant portal.
Inquiries
If you have additional questions or would like to schedule one-on-one meeting with Arts and Culture staff to discuss this opportunity, your district's eligibility, or the application process, please contact us. Schedule an appointment directly through our Bookings page or email artsedcollective@arts.lacounty.gov.